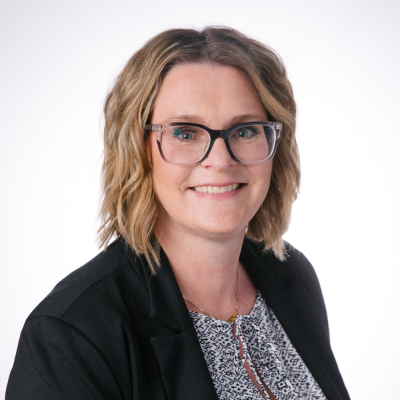 Shelley Stewart
Accredited Mortgage Professional
Address:
Unit 100-99 Scurfield Blvd., Winnipeg, Manitoba
BROWSE
PARTNERS
I Malik
We have recently built a new home and one of the major consideration was the mortgage. A family member referred us to Shelley to discuss our options and so we booked an appointment. Shelley addressed all of our concerns and provided clear & concise information. She is very knowledgeable, highly experienced and a true professional. She got us a very good rate without compromising on any other factors. She provided us timely updates and always responded to phone calls/emails promptly. We were very pleased with the entire process. Thank you very much Shelley.
J Vicente
My husband and I have trusted Shelley with all of our mortgage needs for a number of years now and will continue to do so for as long as she's in the mortgage business. She is very knowledgeable about the industry but what sets her apart is that she treats you like family and looks out for your best interest. She is honest and will give you plenty of options. Working with Shelley is always a pleasure.
K Eyford
Shelley will work hard to get you the best deal possible and always remain professional, pleasant and prompt. In short - perfect!
Darcy Pisiak
Working with Shelley was a wonderful experience. After getting the run-around from the bank, my realtor recommended Shelley and I am grateful for that! Shelley took the time to meet with me after regular business hours, explained the entire process in very simple terms, as I am not a financial wiz, and streamlined the whole deal quickly and efficiently. Shelley genuinely cared about my mortgage and I was left feeling very secure and gratified that my mortgage was in great hands. Very highly recommended!!!! Thank you Shelley!!
C Hamill
Shelly made the home buying experience very easy going and quick. She is very easy to get a hold of and very accommodating. I suggest everyone I know in the mortgage process to get a hold of her
A Koop
Shelley was beyond amazing when it came to getting a difficult mortgage done. Without her I'm sure we wouldn't have our dream home.
M. A. Mataag
Shelley, you did a great job! My husband had been skeptical that we could purchase our dream house but with your expertise you helped us find a good mortgage that is within our means. We felt we were treated well, thoroughly informed and kept up to date. Making contact was easy and everything was explained very well. The process was efficient and we were confident in your abilities. For sure we'll recommend you to friends and acquaintances.
Zaneta
Shelley was able to get me the house I really wanted and exceeded my expectation in all that she did for me. I highly recommend her!
Karen M
My husband and I recently moved from Ontario to Manitoba. When we were looking for a broker Shelley Stewart from the Stonewall office was recommended to us. Shelley was very helpful and gave us great advice. We were challenged with searching for a home in another province during COVID and Shelley made applying for a mortgage in Manitoba as stress free as possible. She was very patient with our questions (and there were many!). Shelley and her administrative staff were wonderful to work with and I would recommend them at any time.
K Friesen
Shelley helped my husband and I build our forever home, and for that (and many other great qualities of hers) we are truly grateful. She is organized, knowledgeable, professional, punctual, flexible, friendly, and so informative...which made the process a complete breeze. We would highly recommend her whether you are seeking advice or looking to make some big changes.
P Mosolova
Shelley was very helpful when I was buying my first house. I knew nothing about it and she took the time to explain my options. I got a good rate on my mortgage without too much stress on my part. All paperwork was done right and everyone who needed was contacted. Shelley is very professional, helpful and friendly. Will definitely recommend to my friends and will be back when it's time to renew.
H Taplin
Shelley is extremely knowledgeable and is always willing to work around our schedule. We would highly recommend her! She gives great advice and works hard to get you the very best rate. And better yet, her services are free to you!
M Picur
Shelley helped us out with finding the best situation for our renewal and gave us great options. Nothing but praise for her and she still keeps in touch with updates about the industry and how it effects us.
Dave M
I was completely satisfied with Shelley's expertise, knowledge, and know that our best interests were of primary importance to her. I would recommend her to family and friends. I appreciated how she researched our requirements, provided us options, and explained those options to us in a very understandable way.
P Gula
I was perfectly satisfied with Shelley Stewart to refer her service to all my friends and family members at any time. Highly-rated, super professional , simply the right person in the right place. Shelley made our move to Manitoba great. Thanks Shelley!
L Oracheski
I was very impressed with Shelley's knowledge and ability when she assisted my wife and me obtain a mortgage. She did not stop there and has maintained contact with us keeping us appraised of the current market and trends. I have no hesitation in recommending Shelley's service to all.
R Vaughn
Shelley helped me purchase my first home. She catered directly to my every need and even met me in my own home. Every question I had was met with a thorough answer and Shelley made sure I understood every part of the process. I look forward to working with Shelley in the future as a new homeowner!
C Green
When I met Shelley she was super helpfull with all of the things i needed to put my mortgage together when buying privately , i would recommend Shelley to anyone who is looking at a mortgage !!! 5 stars.
M Artibise
When it came time to renew our mortgage I knew I wanted some help. Having worked with Shelley in the automotive business I knew we were in good hands. Even though we live 2 and a half hours outside Winnipeg, Shelley made the whole process very easy and even came out to us. We highly recommend Shelley and will definitely be going back when it's time to renew again.
Judith V
We are happily settling into our new home and we really can't thank Shelley enough for helping us navigate such a crazy, hectic time. Shelley is well knowledgeable of the available products and processes and if she isn't sure, she always spends the time to do the research. We appreciate that she gives us all the options available to us and is very honest, even if it means that we won't be able to use her services at that time. We have never felt like she was trying to sell us something for the sake of selling us something. Her friendly, approachable personality makes us feel like one of the family. Shelley has taken care of our family for a number of years and we will continue to be her clients for the duration of her career. We are very fortunate to have Shelley working for us.
Margaret M
I was completely satisfied with Shelley's service. She kept me well informed throughout the whole process and handled everything; I just showed up and signed paperwork. Shelley was very professional, knowledgeable and had my best interests in mind. I would not hesitate to recommend Shelley and her services to one and all!
Brenda B
Shelley is great to work with !! I would recommend Shelley to everyone!
D Boyes
I had an excellent experience with Shelley. She was knowledgeable, informative, efficient, and easy to contact. I am happy with my mortgage and would recommend Shelley to family and friends.
Suzanne M
I was completely satisfied with every aspect of Shelley's services and appreciate how she met all my needs!
L Oracheski
Shelley is amazing to work with, her professionalism and knowledge of the mortgage industry shows through with every contact you have with her. She takes the time to make sure you understand what it is that you are committing to and works diligently on your behalf to get you the best mortgage product for your individual needs. Shelley goes above and beyond for all her clients. Your in good hands with Shelley!!
J Avison
With three kids and busy work schedules, Shelley provided a convenient time for us to meet. Her knowledge of the details amongst the Financial Institutions was the deciding factor for selecting Shelley as our Broker. She kept us updated through the process and keeps us informed of the housing/financial market to this day.
K Friesen
Shelley clearly understood and met our needs. We have no hesitation in recommending Shelley. She assured us that we were set up in a strong financial standing to go through the process of building, and ultimately has our dream house build in progress! Shelley was amazing and handled everything extremely fast!
S Morin
You are most definitely a 5* . Took care of all my needs, learned a a lot from you. Highly recommend you.
B Wight
Shelley helped me get my dream home in the country..Her knowledge and expertise was impressive and I will be forever grateful to her..thanks again Shelley
Michael P
Overall, we were completely satisfied with Shelley's services and would not hesitate to recommend her. She was able to get financing in place when others could not.
R Dumas
Shelley was helpful in helping us find our first home. We would have been completely lost if it wasn't for her and all of her knowledge. She would always get back very quick to any questions we had and I felt like she always had our best interest in mind. We have a lovely home now thanks to her! I wouldn't want to work with anyone else!
Vince N
Wonderful lady great to deal with and very helpful. Shellys service helped us out when no other financial institution would even look at us. We will be looking for Shelly's help again real soon. Huge thank you, Shelley!
L Pawluk
I highly recommend Shelley for all of your mortgage questions or needs. She is extremely knowledgeable and professional. She has assisted us in getting several properties financed and can put deals together in a very timely fashion!