AGENT LICENSE ID
109754 MSB
BROKERAGE LICENSE ID
X028992 MMB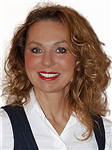 Susan Zanders & Alicia Richardson
Senior Mortgage Broker - Broker Owner, Mortgage Broker Maple Ridge, BC to Whitehorse, Yukon
Address:
13692 Mckercher Drive, Maple Ridge, British Columbia
BROWSE
PARTNERS
Don S
Hi Susan, Just a token of my appreciation for all that you did for me. I will definitely recommend you, as your service was above and beyond. Thank you.
Gordon Mc
It's all in place. The house is mine! My notary spoke very highly of you, especially about your ethical behavior. I thought you'd like to know. Thanks for all you help. Cheers.
Lauraine O
Thank-you so much for your help. I truly appreciate all of it.
Karen G
I want to thank Susan for the awesome customer service she gave me while navigating the murky waters of banks and lawyers etc. She made it so easy and handled all my mistakes and lack of knowledge with ease and grace. Thanks so much again for all your help!
Tyler G
Thank you for your devote service and all the help you gave us buying our home in Dawson City, Yukon. When we came to you, our bank and other brokers said no, but you found a way and we are thrilled that you took the time give us suggestions and the time, so we now own our home!
Wilma L
It's been a blessing for us to know you've been so helpful to us. Thank-you very much for everything. Please keep in touch!
Peter B
My wife and I have recently purchased a townhouse at Mountainside in Port Moody and have obtained our interim financing and mortgage with the assistance of Susan Zanders. We are confident that we would not have been able to secure this purchase without Susan Zanders involvement. Not only did she pursue this matter with the bank on our behalf, she acted as a liaison between the developer, his agent and us, always in a professional, responsible manner. The amount of time and effort extended by her was well beyond that which one could normally expect in this situation and we are very appreciative of her efforts. Too often such dedication goes unrecognized. I have, therefore, requested Mrs. Zanders to provide us with your names as her supervisors so that we may write to you in this regard.
E G
Thank-you! Thank-you! Thank-you! Words can't describe how much we appreciate your help with our mortgage. The easiest part of the whole transaction was dealing with you lovely ladies. I will never ask the bank for a mortgage again! You got us a smoking deal that will save us tens of thousands over the life of our mortgage.
Vicki D
Dear Susan and Alicia, WOW! YOU GUYS ARE AMAZING! Thank-you soooo much for all your hard work. The last two months feel like 10 years! Only because this was a very complicated project. To have to sell two properties and then go through the process of purchasing a new condo, I couldn't have done it without you guys. You worked so hard to help me see my dream become a reality. I am so grateful to you all! Yesterday I was at my bank and of course they were aware that I was buying the condo and that I had a few obstacles with going through my own bank. So I was speaking with a teller there and she was telling me that she had problems getting a mortgage, so I gave her your name Susan, and told her to check in with you. Her face lit up, and she wrote down your name. Of course I will be telling everyone I know who are looking for a mortgage to get a hold of you. Everyone deserves to see their dreams to purchase a home come true, and you are the people to make that happen! This is my testimony as I am not on FACEBOOK. Again THANK-YOU SOOOOOOO MUCH!
Darcy M
Susan Zanders is the best!!! I can't say enough about her and her company she will do her best to get you the best deal she can for you. I would use her in a heartbeat without question again and thanks Susan for all you help!!!
Donna L
You are the best Whitehorse Mortgage Broker. Knowledgeable, very friendly and superior service. We truly appreciate all that you have done for us! We love our new home in Whitehorse. Thank you so much.
Linda T
Hi Ladies, Thank you for the super job you did for me in securing my new home! I just love it... Thank you for always being sunny and upbeat!
Wyatt B
After 14 years in the car industry and giving top-notch service, rarely do I find people who will match my vigor in customer service! With my demands at work, having a company to take my needs and make them their own was great customer service! They know their processes very well and work with you to make sure your mortgage is on your terms! I got a rate that was better than the bank and way less hassle! I signed my papers after regular hours. I will refer all my staff, family and friends to VERICO ZANDERS & Associates. Please do yourself a favor call them and find out how to make the biggest purchase of your life easy!
Shawn G
Hello Susan, I want to thank-you for all your help. I could never have done this without you!