AGENT LICENSE ID
SB 140187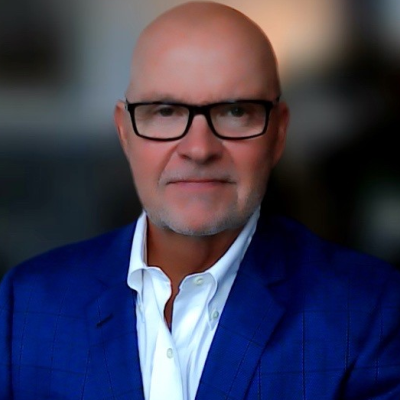 Robert Mogensen
Mortgage Consultant, AMP
Address:
560 - 171 West Esplanade, North Vancouver, British Columbia
It PAYS to shop around.

Many Canadian homeowners pay too much for their homes because they are not getting the best mortgage financing available in the market.

The mortgage process can be intimidating for homeowners, and some financial institutions don't make the process any easier.

But I'm here to help!

As your personal mortgage consultant, I'm an independent, unbiased, expert, here to help you move into a home that you will love.

I have access to mortgage products from a multitude of lenders at my fingertips and I work with you to determine the best product that will fit your immediate financial needs and future goals.

VERICO mortgage specialists are Canada's Trusted Experts who will be with you through the life of your mortgage.

I save you money by sourcing the best products at the best rates – not only on your first mortgage but through every subsequent renewal. So whether you're buying a home, renewing your mortgage, refinancing, renovating, investing, or consolidating your debts — I'm your personal mortgage consultant who will help you get the right financing, from the right lender, at the right rate.

Please call me today for your best mortgage solution and advice. Phone: 604.802.8193
---
BLOG / NEWS Updates
Housing affordability: Back to the 1980s!
From National Bank of Canada We remain in the midst of the longest sequence of declining home affordability since the 1986-1989 episode (11 quarters). The magnitude of the deterioration, however, is much more pronounced this time (25.5 p.p. vs. 20.2 p.p. in the 1980s). As a result, the mortgage ona representative home in Canada now takes 67.3% of income to service, the most since 1981. A first since the second quarter of 2019 is the downturn in housing prices that has mitigated slightly the impact on affordability of still rising mortgage rates. Our 5-year benchmark mortgage rate used to calculate our affordability metrics rose 75 bps in the third quarter of the year. While this surge was less significant than the one observed in the previous quarter, it propelled the benchmark mortgage rate to its highest level since 2010. To give an idea of scale, all else being equal, a 75-bps increase represents an extra 300$ (or an 8.1% increase) on the monthly mortgage payment for a representative home in Canada. With our affordability indexes at extreme levels in most markets, we see further declines in housing prices. The slowdown in real estate activity in several markets is expected to result in a cumulative 15% decline in home prices in 2023 from the peak (-7.7% to date). This, combined with a stabilization of the benchmark 5-year mortgage rate, should improve affordability in the coming quarters. HIGHLIGHTS: Canadian housing affordability deteriorated for a seventh consecutive quarter in Q322. The mortgage payment on a representative home as a percentage of income (MPPI) rose 3.8 points, a deceleration from the 10.2-point increase in Q222. Seasonally adjusted home prices decreased 1.1% in Q322 from Q222; the benchmark mortgage rate (5-year term) rose 75 bps, while median household income rose 0.9%. Affordability deteriorated in all the ten markets covered in Q3. On a sliding scale of markets from worst deterioration to least: Vancouver, Victoria, Calgary, Montreal, Toronto, Quebec, Edmonton, Ottawa-Gatineau, Hamilton, Winnipeg. This was the seventh consecutive quarter with a worsening in all markets. Countrywide, affordability deteriorated 2.7 pp in the condo portion vs. a 4.8 pp deterioration in the non-condo segment. https://www.nbc.ca/content/dam/bnc/taux-analyses/analyse-eco/logement/housing-affordability.pdf
The housing market has stabilized in October
Summary On a seasonally adjusted basis, home sales increased 1.3% from September to October, the first monthly gains in eight months. Despite this growth in sales, this should not be seen as the beginning of an upward trend, but more like a stabilization of the market, with sales now 35.6% below their February level. This is the first time in four months that new listings are up with an increase of 2.2% from September to October. Despite the increase in soles, the increase in new listings allowed supply to accumulate, resulting in the number of months of inventory increasing from 3.7 to 3.8 in October. We are not yet seeing a large influx of sellers at this time, so supply is still very low on a historical basis and market conditions are still pointing in the direction of a favourable to sellers market. This situation is also present in the majority of Canadian provinces, while only B.C. and Manitoba close to indicating a favourable to buyers market. Housing starts declined by 31.8K in October to 267.1K (seasonally adjusted and annualized) after having reached their highest level for 2022 in the prior month while the consensus was calling for a decline to 275K. Storts continued to be well above their long-term average, despite still increasing interest rates. The Teranet-National Bank Composite National House Price Index decreased by 0.8% in October compared to the previous month and after seasonal adjustments. Nine of the 11 markets in the composite index were down during the month: Halifax (-4.7%), Hamilton (-2.8%), Winnipeg (-2.4%), Victoria (-2.0%), Quebec City (-1.7%), Toronto (-1.1%), Ottawo-Gotineau (-1.1%), Montreal (-1.0%) and Vancouver (-0.3%). Conversely, the Calgary (+1.8%) and Edmonton (+2.0%) markets were still up. https://www.nbc.ca/content/dam/bnc/en/rates-and-analysis/economic-analysis/economic-news-resale-market.pdf
Canadian home sales edge up from September to October
Statistics released by the Canadian Real Estate Association (CREA) show national home sales edged a little higher in October 2022. HIGHLIGHTS National home sales were up 1.3% on a month-over-month basis in October. Actual (not seasonally adjusted) monthly activity came in 36% below October 2021. The number of newly listed properties edged up 2.2% month-over-month. The MLS Home Price Index (HPI) declined by 1.2% month-over-month and was down 0.8% year-over-year. The actual (not seasonally adjusted) national average sale price posted a 9.9% year-over-year decline in October. https://stats.crea.ca/en-CA/