Numéro de permis de l'agent
M08004792
Numéro de permis de courtage
11707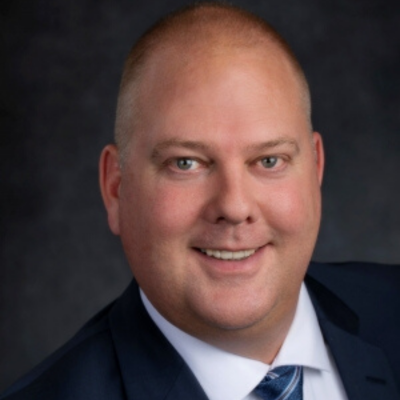 Frank Van Bodegom
C.P.M.A.
Adresse:
1370 Killarney Beach Road Box 190, Lefroy, Ontario
Consulter la
liste de partenaires
Christine
"Thanks so much to Frank at The Mortgage Station! After several attempts to secure financing for a very tricky situation involving a close family member I spoke to Frank. I was feeling very defeated and was certain that Frank would likely return yet another negative response to me. Within days of submitting the information Frank was already calling me and providing me with solutions! He was able to take a situation that looked hopeless and turn it into a positive, workable solution that benefited everyone! Not only was he able to secure financing he was able to build in additional funds that allowed vehicle purchasing and offered no up-front out of pocket expenses. Frank went above and beyond to present a short-term solution with a long-term benefit. I already have Frank in mind for my next project given his outstanding results with this one!"
Richard Benson
Just wanted to say thank you bunches for getting me the financing again, you have proven yourself once again just like you have for the many years I have needed your services. As you know I have been playing the real estate game for many years and you have been able to get me the financing I needed and when I needed it, unlike many others in the past that have only given me empty promises. I wish I met you 20 years ago :=} I would be millions more in debt and billions in equity :=} Again THANKX a bunch Frank. Create yourself a stressfree day :=}
Diana
I recently purchased my first condo and had the pleasure of working with Frank at The Mortgage Station. As a first time buyer, I was relatively unfamiliar with the process of buying a home. Frank took me through each stage step by step,from securing a great mortgage rate to getting through the final details after the closing date. He provided great customer service and was always available to answer the many questions that I had. I would recommend The Mortgage Station to any potential home buyer!
Scott & Diane
Thank you for all your help with our mortgage transfer. Everything went seamlessly and we are very pleased with your professional service and advice. Although we had met you a few years back we knew that once our mortgage was up for renewal we'd be back to see you. We did not look at any other company as we strongly felt if anyone was going to work for us you would go above and beyond and that you did. Whenever Scott and I meet with you we always see there is a brighter future that you can help us with in regards to investments and our retirement. We have recommended you to others and will continue to do so. Once again thank you Frank. We appreciate every bit of hard work you invest in your clients
Paolo & Zandra
Hi Frank! We are still getting settled (dead tired! But happy!) Thanks Frank. We could not be any happier with how things went. Trust that we will be referring your services to everyone we know!
Tony & Madeleine
Hi Frank, Madeleine and I would like to say thank you for the way you looked after our mortgage. We would have no hesitation in recommending you to anybody who is looking for a mortgage. You gave us all the information we needed and more. Hope we can help you soon.
Paul & May
The service you did for us by getting the refinance, since the bank couldn"t... and in short notice was great! We can"t thank you enough! When my wife and I buy our next home we will for sure call you. Frank you have a customer for life!
Matt
Hey Frank, Just wanted to say thanks for the help when things were a bit confusing for the lawyers during the week we closed. I heard that you jumped in and made it all work. Very much appreciated! We seem to be all settled now and things are in good shape all around. Thanks again for everything. Matt
Cheryl Harrison
I would like to thank Frank Van Bodegom and the Mortgage Station for getting me a mortgage when nobody else could. It took alot of work from both ends, but the deal was done pretty swiftly - and with an excellent interest rate. Something else I was very impressed with, is that whenever I had to phone the Mortgage Station, I actually got a live person on the other end of the phone. Kudos to Frank and the Mortage Station
John & Rebecca
Thank you so much for everything you have done for us and for all the meaningful, kind words! We are so happy and excited to start this new chapter in our lives! You made this very easy for us and we really appreciate it! :) We will most definitely refer you to friends and family!! Thanks again Frank, Take care!!!! John, Rebecca, Alexa and Baby
Ralph & Laura
Thank you Frank for all you have done! In the future, I will be giving your firm and you specifically the highest possible recommendation to all my friends and family in the area! BE BLESSED ALWAYS, Ralph
Larry Mazzola
Hey Frank.... As promised here is my review for you.. Have to say it couldn't of been handled any more easier than you've handled it!! I've Done this before and it just seemed so much more complicated then. You made me feel very relaxed and confident in your abilities to get the job done. As you recall I was in a crunch to get it done rather quickly, but even so I did not feel rushed or pushed by you in the slightest. I appreciated all your friendly tips and your willingness to speak with me at anytime or even meet with me at my convenience. You were prompt and effective with any questions I had.. My wife and I are very pleased with our new contract and especially happy that we were able to use the equity in our home when other were telling us it was not possible. Thank you Frank, I have already begun to share your name with others :)
Darren & Sherry
I just wanted to drop you a note to tell you how thankful we are that you guided us through the maze of paperwork to get a Self Directed Personal RRSP Mortgage. We expect to not only save thousands of dollars in interest paid to the Big Banks, but we also expect to earn thousands by investing this mortgage into a microFIT Solar Project! This project wouldn't have been possible without your perseverance and hard work Thank you so much,
Jared & Amanda
My wife and I are very thankful for the service you provided. Even with the tight time frame you made the whole process very easy and we were comfortable with every step. The rate you secured was fantastic and helping us deal with the identity issues on our credit report was very appreciated. We will definitely be recommending you to all of our friends. Keep up the excellent work and service.
Todd & Kim
We are so glad we were referred to Frank through our real estate agent. He was very quick to get in touch with us and get the application process started. We really appreciated how Frank could explain things to us in a way that was easy to understand, which helped us make decisions with confidence. We are a very busy family, so we really liked how we could communicate most often by email. We were offered a competitive rate, which was really important for our budget. It meant a lot to us when Frank worked diligently to get our mortgage finalized before the Christmas holidays so that we could begin the new year with one big 'to do' crossed off our list. We will definitely refer Frank to our friends and family and we thank him for delivering friendly, efficient and professional service and support.
Rick
I would also like to thank you, for all of your help with the mortgage. I know there were some problems along the way, but you found a way to solve them, and I do appreciate your efforts, and yes I would recommend your services to anyone I know that is looking for a mortgage.
Jon & Mariela
Thank you for everything that you have done for us. Our first home buying experience was definitely a smooth one, and it was all thanks to you!! You have definitely made this process as smooth as practically possible. Thank you for always being available when we had our silly little questions! Rest assured that we will be recommending you to all of our friends and family!!
The Newbury's
Frank, we can't thank you enough! This was our first selling and buying experience, and we had a TON of questions! You were always quick to respond to our emails and telephone calls, and always took the time to explain everything to us, ensuring that we understood. Thank you so much! We will definately be using your services again and have already passed along your name to a number of family and friends!
Richard & Susan
Once again we say a big Thank You to Frank VanBodegom for his assistance in obtaining another incredible mortgage for us. We went to many mortgage brokers, banks and other financial institutions but as usual it was Frank who came through. He did what most people told us they could do. I am now considered "bank money" instead of having to apply for private money. We are years ahead of schedule according to the financial plan Frank helped me make. We will continue to make use of Frank's services in our future financial dealings. We highly recommend Frank and his abilities.
Debbie
Just wanted to follow up and let you know that I received the keys on my new Rental property yesterday!! Whaooo!! And, on Wednesday evening I signed a lease with a great tenant. He is taking it May 1st. All is in order. Thanks again for all your assistance,
Amanda & Matt
Frank....THANK YOU!!!!! So very much for all your help, advice and calm nature throughout this whole process, you made everything so much easier and exciting for us. We have passed your name on already to a few friends who are starting to look for homes as well. Thanks again!!
Ken
Hey Frank, Thanks for all the help and guidance. This was a gruelling process with all the unexpected things that came up with my credit but you were a great help. Enjoy the rest of your summer as well. Best, Ken