Numéro de permis de l'agent
M16001135
Numéro de permis de courtage
10194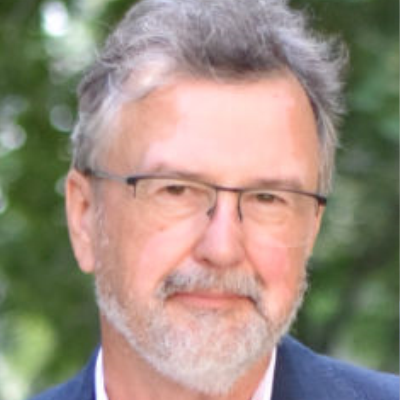 Boris Mahovac
Mortgage Agent
Adresse:
1231 Kingsmead Crescent, Oakville, Ontario
Consulter la
liste de partenaires
Zuzana
I had good experience. Boris Mahovac was very knowledgeable and helpful.
Tetyana Ostapenko
Boris Mahovac is very professional Mortgage Broker and pleasant person. Service is great! I recommend Boris to my friends and family. Thank you.
Rose Munn
Boris Mahovac is an excellent Mortgage Agent, hard working, friendly, knowledgeable, efficient and nice to work with. He is great at helping his client out in every way, he goes out of his way to make sure things are done right for clients satisfaction. Boris is very conscious of his clients needs and, his work ethic is excellent, the customer ''comes first''.He is very careful in his work, follows up on every aspect and keeps you informed every step of the way. You'll feel secure with Boris! He's a very likeable person, glad I got to know him.
Dean J.
Boris helped tremendously! Very knowledgeable and goes the extra mile for his clients. Definitely recommend Boris for any financial endeavours.
Jeff J.
Thank you Boris for a successful refinance. Could not have done it without you.
Ben B.
Boris went out of [his] way to meet our needs.
Jacqueline B.
Olena Shcherbakova
Finally, I am mortgage payment free! Thanks to Boris, who is very knowledgeable, kind and patient!! As some people have misconceptions about reversed mortgages I did too. Boris was very helpful in explaining me how reverse mortgages really works. As we hit an unexpected problem with the condo he persisted in finding a solution for almost two months. Even after the new mortgage closed Boris helped me clear up some conflicting information I received from the previous bank by going with me to the bank branch and acting as my representative. Thank you, Boris!!
Janet Weldon
We went to Boris when our mortgage came up for renewal. Boris gave us a lot of options that we didn't realize were possible. Would definitely recommend his services!
Lubos S.
It was enjoyable to work with Boris Mahovac.
Jerry Estey
They follow through on the plan of action agreed upon and keep you informed. Regardless of the outcome they try to accommodate your request to the best of their ability.
Mihai Rosu
Excellent person, excellent broker, if you, really, need a mortgage, want professional advice, ask Boris. He will show you the best mortgage solution customized to your needs, so you can enjoy your home knowing you made the right decision. Do not hesitate to call Boris, despite the fact you might have a mortgage broker, but try, you never know! After shopping around to different brokers and banks, the last station was...Boris!
Dan Durst
I have been doing business with Boris for more than 15 years and always found him to be professional and trustworthy.
Lisa James
Boris was amazing! He finds the best financial institution, the best deal for your situation. Very knowledgeable and works in your best interests. I have recommended Boris to friends and family.
Joyce Bigelow
I used Boris' service to buy a 2nd property. In the past I have used a local bank, but Boris found me a mortgage with better rate and terms. It also cut down on legal fees as I only had to see the lawyer once and the lender didn't require their own as well. We were able to do all transactions by email, so even being half a province apart and on different schedules didn't matter. He answered all my questions and was always pleasant to deal with. Thx Boris for the help.
Bob Busch
Boris was the most helpful, knowledgeable broker I have had the pleasure of dealing with. Thank you Boris for your service and wish you all the best as you earned it. All the best Bob Busch
Cherylene
I really appreciate the prompt and efficient service received anytime I'm working with Boris. He's knowledgeable, quick to respond and goes beyond my expectations. His priority is to be tops in his field!
Pankaj Patel
Boris is an amazing broker. His professionalism and dedication cannot be compared. His patience with our complex mortgage application is truly appreciated. Boris worked tirelessly to get the mortgage that we required. We highly recommend him and his team for all your mortgage lending needs. Thank you Boris. -- Pank and Cathy
Matt Busch
Boris always looks out for my clients' best interest by finding them the right solution for their particular needs.
George B.
Fast, and reliable, responsive and very professional and pleasant to deal with. Very grateful for the hard work and helping us out and finalizing the mortgage for our new home.
Stephen P.
Boris was a pleasure to deal with. Would recommend highly recommend to anyone. He gets the job done !