Numéro de permis de l'agent
SB 140187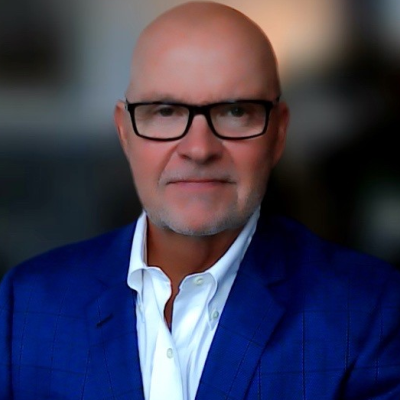 Robert Mogensen
Mortgage Consultant, AMP
Adresse:
560 - 171 West Esplanade, North Vancouver, British Columbia, V7M 3J9
Chris Thorpe, CFA - Managing Partner at Brick Investment Partners LLC
Robert finds creative solutions and keeps me informed of the best options available.
Kerry Morgan - Notary Public
I have had the pleasure of working with Rob on several occasions. In each case, he has been professional, efficient and willing to go the extra mile for his clients.
Tony Brewster - President - Marine Petrobulk Ltd.
Rob is professional and dedicated. His knowledge and experience in the mortgage industry make him an asset in your search for a mortgage.
Jon Lamkin - VP, Mortgage Lending - Guaranteed Rate
Through our joint venture, we have been able to close multiple deals together, through his great contacts and relationships. He has been a pleasure to work with and I look forward on working together in the years to come.
Deborah Skerry Deborah Skerry - Independent Public Safety Professional
Robert arranged my mortgages with minimal difficulty and in a timely and professional manner. I was grateful to have him serve my mortgage needs and would highly recommend him as a mortgage broker.
Tess Lawson - Owner - No Stress Success NeuroFeedback Clinic
I have been networking with Robert for several years and have found him to be consistent, knowledgeable and most important to me - willing to do what it takes for a successful in whatever it is that he takes on. And what a lovely personality he is!
Carol Borghesi - Senior Vice President, Customers First Culture Telus
Rob helped us acquire our current house through an excellent mortgage rate and experience. Easy to work with, attentive to detail and creative in his approach , we can confidently say he was an integral part of the transition we made to our post retirement home. I would enthusiastically recommend him to those seeking effortless mortgage help.
Danielle Jarvis - Lawyer - JarvisLegal Law Corporation
Robert is extremely personable and has a lot of expertise in the mortgage industry. I also appreciate the periodic newsletters and tips that he sends out.
Michael Dillon Michael Dillon - Telecommunications and IT Professional
As our Mortgage Broker, Robert worked quickly to obtain the best possible mortgage for us when we purchase our home in Maple Ridge. I found him to be an extremely helpful and very devoted to his job.
Ron Maranda Ron Maranda - Mortgage Broker - DLC Producers West Financial
I've worked with Rob on many deals over the past 8 years and find him straight forward and easy to deal with.
Ian Nethercott - Co-Owner - Social Content Group
Robert is a very professional, driven individual with excellent customer service skills. If you are looking for help or advise he is the one to see for mortgage advise and solutions.
Donna Willon - CEO - Focused Networking Ltd.
I have known Robert for 9 plus years and have always found Robert to be very reliable, dependable and always in integrity in everything that he does. Robert has facilitated for Focused Networking, is a member and very well respected for his knowledge and expertise by our members and everyone that I know that knows him. You can depend on Rob to do a great job for you.
Bonnie Krisher - Owner, K&G Debt & Credit Professionals
Robert is an excellent mortgage consultant, and I would confidently recommend his services.
Percy Gallegos - Mortgage Broker - The Mortgage Centre
Robert is quite knowledgeable and very good at servicing his clients, and delivering the right product. If I have any needs in BC, I know who to call first.
Lisa Alentejano - Financial Consultant - Verico Compass Mortgage
Long term experience as a financing specialist. Very knowledgeable and thorough in what he does. I would not hesitate to recommend him.
Frank Remenik - Owner - Roadrunner IT Solutions
I have known Robert Mogensen for a couple years now and I can tell when he speaks about mortgages, he is very knowledgeable about the subject. I can also see that he really cares about providing the best possible mortgage rate to his clients at the time he is working for them.
Edward Sernoski - Financial Planner - Edward Jones
I have referred Rob to a number of my clients and have always received excellent feedback.
Randall Marusyk - Founding Partner, MBM Intellectual Property Law LLP
Stephanie Orr - Realtor - Prudential Sussex Realty
Working with Robert Mogensen has been a privilege! In our current fast paced Real Estate Market I need my clients to have fast accurate answers to their financial questions. Rob has been able to provide my clients answers and excellent service. Rob has also worked various "open houses" with me, again providing my clients and future clients superior service. Thanks Rob!
Kim Elton - Founder & CMO - Mambo Net Communications
Robert is the consummate professional and he knows how to represent himself well. He was the first Mortgage Broker to use our program and he used it very effectively to build a solid and professional personal brand.
Ron Goyette - Executive Director - TB Vets Charitable Foundation
I have known Rob for several years now and have found him to be a straight shooter, no-nonsense kind of person. He is very focused on doing the best job for his clients and achieves the best possible outcome for them. Each client is treated with respect, confidence and appreciation. I would suggest that anyone working with Rob will have a positive, full filling and successful experience.
Valerie Woods Sawyer - Client Relationship Manager - Great-West Life
Rob is great to work with. He gets back to you quickly and you can trust his advice. He's happy to run many scenarios to help you get the best product for your needs. He can provide service to you even if you are not located anywhere near him.
Jeff Thorpe - Sales and Leasing Consultant at Park Shore BMW
Will find the best mortgage rates in the country. Does all the shopping and legwork for you!
Patrick Weeks - Realtor - RE/MAX Select Properties
Robert Referred us a client recently. He got him an outstanding rate on his mortgage and provided excellent communication and service to the client throughout the process. We would definitely recommend him again.
Graham Shivers - Owner - Cove Mortgage
Robert's high morals and integrity made him a leader among mortgage brokers while I worked with him.