Numéro de permis de l'agent
146417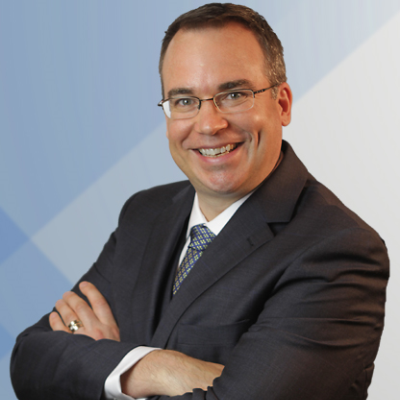 Spencer Ennis
Senior Mortgage Broker
Adresse:
101-19909 64th Avenue, Langley, British Columbia
Consulter la
liste de partenaires
Ted and Marylee McCallum
"Spencer, it has been a pleasure working with you. You made this an easy and stress-less exercise. Well appreciated."
Barbara Orton
We moved to the lower mainland and were looking to find a home. For our price range we had looked at a modular home and there was only one bank we could use. With payments and pad rent we would pay more than our rent. We backed out of the sale. After a bit I looked on line and found Spencer. After a chat on the phone - I felt so much better about our possibilities. Spencer got us an awesome rate and when we found our home, he handled everything! Our payments and strata fees are cheaper than our rent! Such a stress free process. He is the best. Definitely recommend Spencer to anyone looking for a mortgage.
Deb Trampleasure
"Spencer was such a great help to me! I would highly recommend him. He was thoroughly knowledgeable, eager and willing to help and answer my many questions without making me feel silly for asking. He is flexible with appointment times and never made me feel rushed. Very professional and I will definitely use him again for any needs that I have. :)"
Kimberly and Sandra Amador
We had the great luck of being connected to Spencer through our realtor and we can't be grateful enough. He worked really hard under a very tight schedule and deadline to help us out. He not only made a very difficult situation have a very positive outcome but he also made it happen with the best possible options for our mortgage. He was responsive, thorough, professional and maintained communication opened all along the process. He works tirelessly with the best interest of the client at heart. I would not be hesitant to recommend his very professional and effective services to anyone, and I look forward to the opportunity to work with him again when mortgage renewal comes up. Thank you Spencer!
M.Rinas
I received your Mortgage Plan package in the mail yesterday. I was totally impressed with the professional pages - artistic, creative and full of information and yet so easily read! Thank you. It's an honour having dealt with someone who does such an incredible job.
Neil and Maria
Spencer was amazing throughout the whole home buying process. It was our first time buying a house, and Spencer walked us through everything. He took the time to explain all the details, and clearly has a deep understanding of the industry. We got a great deal on our mortgage and will recommend him to anyone!
Kati Barker
Spencer was my broker. Very knowledgeable and easy to discuss things with. He knew exactly how to handle my mortgage situation. Thanks. I will be using him again shortly.
Dennis & Nora Rackliff
We are writing this note to express our appreciation to Spencer Ennis helping us secure our new mortgage. He provided good advice and brokering, finding the most suitable product to meet our needs. His courteous and informative approach gave us confidence in his service. Spencer smoothly guided and expedited the process in what was a time sensitive situation. We could not have been more satisfied with his friendly manner and diligent work. We would highly recommend him as your mortgage broker.
Jose and Olivia Meza
My husband and I are very pleased we had Spencer as our mortgage broker. We sold our condo and moved to a larger townhouse. Spencer was at all times helpful, informative and communicative. He offered us valuable advice and we felt he went over and above in answering our questions and helping us make the best financial decisions. He secured us a great rate and I really cannot recommend him highly enough.
C&R
We had the great pleasure of working with Spencer when we bought our first townhouse in New Westminster, BC. As first time homeowners we wanted someone who would fully explain the process of obtaining a mortgage, to provide guidance throughout the process and also give us ongoing service afterwards. We are grateful for the time, dedication, and knowledge that Spencer provided us and our first purchase was literally "stress free". Spencer was available when we needed him and provided outstanding customer service. We feel comfortable knowing we got not only the best rate but also the best mortgage terms that suit our current needs and future goals. We have no hesitation in recommending Spencer and look forward to working with him again in the future.
Pamela Hutt
Fantastic advice and support, I'm extremely happy with the service I received from Spencer, absolutely the best service!
Genya and Ava
Spencer worked with us from the very beginning of our journey to buy a home. He started by helping us understand how credit works and how to get our credit to where it needs to be in order to be able to get a mortgage. We never felt any pressure from him while we worked to improve our score. He gave us the exact steps to take in order to fix our credit and it worked exactly how he said it would. When we were ready, again he guided us every step of the way, helped us collect all the documentation, stayed 3 steps ahead of the lenders' requests and answered all of our questions any time we had them, be it early morning or late night. He was always available and always had the right information. In the end, he helped us get a home we could only dream of with affordable mortgage payments and without one bit of stress. He is absolutely amazing to work with as a professional, as well as an amazing, positive and kind person. I wholeheartedly recommend Spencer!!
Nicolas H
Spencer has gone above and beyond yet again! He helped find me the exact Mortgage product that fit my situation perfectly. From start to finish, Spencer has been extremely professional, patient and helpful. He is an honest, hard working individual whom truly cares. I was very nervous about doing a Refinance, but Spencer explained everything to me and answered any and all questions I had. My mind was put at ease and I was able to go forth confidently! Regards, Nic.
Haley P (and Vincent VT)
My Fiancé, & I worked with Spencer to get our first mortgage. We had some concerns about being newly self-employed, but Spencer was able to find us a great mortgage option that allowed us to successfully get our first home. He was available for us at all times of the day anytime we had a question he was there to provide the answer via phone/email.
Alfred and Michelle Welch
Highly recommend Spencer Ennis for your mortgage needs!! Spencer is a professional who really has his client's best interest in mind. Spencer got us a great rate and was so easy to work with! My sister recommended Spencer to us and he was truly a blessing!
Sheila and Keith Youngson
We became rental property owners when Spencer provided us with flexible mortgage options, advice and financial structuring that would work for us. We had an accepted offer on a new home purchase so this was an extremely important alternative for us instead of trying to quickly sell our home in a soft market. Spencer worked closely with us, clearly displaying all the costs and benefits of multiple home ownership upfront which gave us the confidence to move forward. Spencer worked diligently to secure approvals and we are now enjoying our new home. In retrospect, we definitely made the right decision, rather than selling our home we now have rental revenue income which has become an important part of our financial strategy.
Chase and Joelle
As first time home buyers, Spencer made this process so easy. He was always prompt to reply to any questions we had and worked quickly to get everything done on time. He was able to find us the best rate at the time and was enjoyable to work with. We would absolutely recommend Spencer to our family and friends.
Nicole MacDonald and Nicolas McIntosh
You are incredible Spencer, very informative, very knowledgeable, almost TOO easy to get a hold of and all around pleasure to work with. Thank you for helping to make our dreams happen!
Josh & Terri Bonderoff
We are on mortgage number FOUR with Spencer and he continues to amaze us! Even after the mortgage has completed he's been willing to help us figure out life insurance & other financial questions we have had over the years. I can't say enough about how much we appreciate him!
M.D.
I just wanted to say thank you so much for all your help with my mortgage renewal. You have gone above and beyond! Made this renewal pain free. Thanks so much!!!
Krista Johnson
Thank-you for all your help through this!!! You made this all very easy for me and thank-you for all the great recommendations for everything else. I am telling everyone they must use you for all their mortgage needs as you are the best!!!!
Ryan and Amye
Spencer was absolutely amazing. I would recommend him to anybody looking for a mortgage. Very polite, answered all of our question!!! AMAZING!!!
Gloria Santa Cruz, Realtor
Many thanks for all of your help in assisting my client with her purchase and your collaboration in ensuring she was able to successfully purchase her new-to-her home. Thank you! You have been great and your knowledge and financial resourcing was an important factor in this transaction.
Sherwin Sharifi
What and incredible experience I had with Spencer. He will go out of his way to ensure you have the absolute best mortgage rates as he is persistent and has all the necessary connections! Spencer was consistent with following up. He locked me in with a 2.7% fixed mortgage which is absolutely incredible, and he also got me the mortgage I needed from these greedy banks. He presented to me multiple different options that worked best for me initially, and I appropriately chose what I needed and couldn't be happier. I highly recommend him and will refer him to everybody else I know. 10/10!
Jone Ng + Scarlet Ngai
Thank you for all your help with our mortgage. We have been very happy with the new place (after all the craziness of moving and unpacking of course). We want to take a moment to let you know that we greatly appreciate all your help in the process of acquiring our mortgage. It was a daunting task as first time home buyers, but you made it easy and painless. I am happy to recommend you to friends and family in the future, and contact you again if we have any future mortgage needs. We wish you the best in all your endeavors.
Minhee Heo and Dongmin Jo
Spencer helped me a lot and I got a very good mortgage rate. I really appreciate his awesome effort. Thank you so much.
Desi Shalaby
"Thank you so very much for all of your help in making this process less hassle-some; and instead, rather enjoyable!"
Harry and Marianne
Thank you so much Spencer. You've done a great job. We really appreciate it. We will certainly recommend you to people we know who might be shopping for a mortgage. I can also tell future clients that it was a simple and painless process, well laid out, and easily accomplished without concern - despite living in different areas. Cheers."
Brita Roberts
I was new to the whole process of buying a house and Spencer walked us through the whole thing and got us an amazing rate!! My fiancé even got to keep his condo so he can rent it out! Thank you so much Spencer for all your help and patience! We recommend going through a mortgage broker when buying your next place and especially recommend Spencer for the job :D !!!
Nicolas H.
I met Spencer at the Abbotsford Home and Garden Show. Initially, I was contemplating a mortgage through my bank, but thanks to Spencer, I saved a LOT of money! Spencer is extremely professional and knowledgeable. As a first time home buyer, I was very nervous about all the procedures involved, but with the help of Spencer, it was a smooth ride from start to finish! We sat down in his office and he explained all of the financial procedures to me, from start to finish. I was never left in the dark! He always made time to answer all my questions, and made sure I was completely comfortable and satisfied. It took me a few months to find a suitable home for my family and I. Spencer kept in contact with me and kept me informed of the current specials and options. Spencer helped me find the best mortgage for my needs, and even helped me find very affordable life and disability insurance! I highly recommend Spencer and look forward to working with him for all my financing related needs.
Mike and Jenn Brake
We just wanted to say a huge thank you for all your help with our mortgage and future planning. Honestly - we truly appreciate it!
Gabrielle and Mike
My fiancé and I were prepared to buy our first home but had absolutely no idea what we were doing. Spencer walked us through every step and was more than patient with me and my million questions - even when I asked the same question several times. He was quick to reply, and made this whole process as stress-free as possible. 100% would recommend to friends and family and fully intend to use him in the future. Thanks, Spencer!
Ray and Judy Bright
We are repeat clients originally from South Africa and have been living in Canada for 15 years. We used Spencer's services for our previous home's financing. The job he did was awesome so we called on his services again when we wanted to purchase an acreage. While working closely with our Realtor and Appraiser, Spencer negotiated a flexible, low rate mortgage with our current lender. Lastly, the mortgaging process was smooth and we were provided with outstanding advice. Cheers. Ray and Judy Bright
K.K.
Can't say enough good things about how helpful Spencer was. I got a great rate AND an awesome rate on a line of credit which I badly needed. This was the first time I used a mortgage broker - I always used my bank, but when I told them the plan Spencer found for me they admitted they couldn't beat it (CIBC). Aside from the mortgage, Spencer checked what other deals he could get for me to consolidate loans. Full service and you can tell he LOVES getting people awesome deals - he is as excited about it as you are! Best is that you don't pay for his service. He interviews you about your finances and plans then searches around and presents options he finds from lenders. You work together to pick the best overall plan then the lender who is the 'winner' pays Spencer for bringing you to them. A win-win. I didn't realize all of his services and thought you had to pay for a broker. Not true! I'm sure I lost money over the years going with a big bank now that I see how competitive those lenders were to fight for my business. Thanks Spencer!
Chris and Alyson
"My fiance and I recently purchased a property and used Spencer Ennis as our mortgage broker. Right from the start we knew we made the right choice. Spencer was very knowledgeable, friendly and genuine. Being first time buyers, we had a lot of questions and Spencer was able to answer them all. He also worked well with our Realtor and was well organized to meet deadlines. He also kept us organized and reminded us if there was any paper work or tasks we needed to get done. We highly recommend Spencer Ennis as a mortgage broker and will be using him again when we purchase or next home."
Justine Hume
It was great working with Spencer. He was knowledagable and easy going. Very flexible and available schedule and very helpful. Would highly recommend!
Stephanie T. and Brett R.
Thank you so much for all your help with this purchase Spencer. We really weren't sure this would work out and are so happy to have been able to get this property. And thank you very much for the movie tickets. We will be date nighting soon. :)
Leslie Mojelski
As a legal assistant/conveyancer for a notary firm that works with many mortgage brokers on a regular basis, I chose to work with Spencer on my personal mortgage because he is extremely knowledgeable and prompt in response to any questions. I really enjoyed working with Spencer and would definitely recommend him!
Al Hibbs and Jennifer Partington
Thanks for getting us the financing we needed Spencer. We appreciate all of your help and especially recognize your hard work and dedication in getting the purchase mortgage approved. We're all settled into the house now and are loving it!
Marjory and Bob Vickers
Thank you Spencer for your assistance with our mortgage. You are the first Mortgage Broker we have ever dealt with and we admit we were nervous as we did not know what to expect. You made our experience dealing with you very easy and as well, you were very patient and took the time to explain it all to us and for that we thank you. We definitely will refer you to everyone we know who could use your services.
Pauline Bell
Hi Spencer, My heart is filled with gratitude for the assistance you gave me not only in helping me source the best mortgage rate, but also the timely advice and suggestions pertaining to the housing market in BC. As a new comer to this province, your expertise was invaluable. Keep up the good work. Regards Pauline Bell