AGENT LICENSE ID
M08000964
BROKERAGE LICENSE ID
10460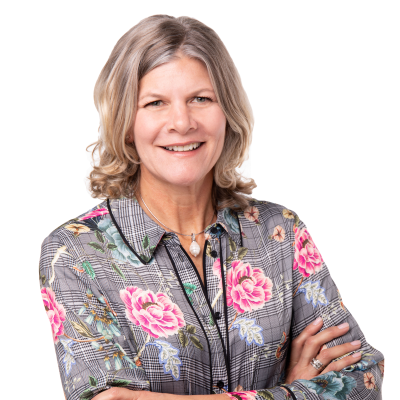 Margo Wynhofen
Mortgage Broker
Address:
7 Livingston Avenue, Grimsby, Ontario
BROWSE
PARTNERS
Call me for today's Unpublished Rate Specials!
One Mortgage Broker. Many Mortgage Solutions.
Since 1998, I have been providing expert mortgage advice to clients looking to purchase residential real estate, or for the renewal or refinance an an existing residential property mortgage.
Are you looking for the best rate? I am confident that I can secure a great interest rate for you, but, when shopping for a mortgage, the biggest mistake that a consumer can make is to base the decision solely on the interest rate. Yes, the rate is important, but it should not be the only point you base your decision on!
Ask yourself the following questions before you commit to a "great rate" mortgage:
What kind of service do I expect to receive from this mortgage lender, and from my mortgage broker, once my mortgage has funded?
How will I be treated at renewal time? Will I be offered competitive pricing then, and if not, how difficult will it be for me to transfer this mortgage to another institution?
Do I understand the "fine print" - specifically how the prepayment penalty is calculated?
How difficult will it be to make changes to my mortgage mid-term, such as applying to transfer the mortgage if I need to move to another home, or to make a lump-sum prepayment?
If my advisor is a bank employee, limited to offering me bank products, how can I be assured that I am getting the best-available solution for my particular financial situation, and future needs?
My interest rates may not be that different, however, I am different - a distinction that will ensure you are happy with the solution!
---
BLOG / NEWS Updates
Employment continues to rebound in July
From February to April, 5.5 million Canadian workers were affected by the COVID-19 economic shutdown. This included a drop in employment of 3.0 million and a COVID-related increase in absences from work of 2.5 million. Employment rose by 419,000 (+2.4%) in July, compared with 953,000 (+5.8%) in June. Combined with gains of 290,000 in May, this brought employment to within 1.3 million (-7.0%) of its pre-COVID February level. The number of Canadians who were employed but worked less than half their usual hours for reasons likely related to COVID-19 dropped by 412,000 (-18.8%) in July. Combined with declines recorded in May and June, this left COVID-related absences from work at just under 1 million (+972,000; +120.3%) above February levels. By the week of July 12 to July 18, the total number of affected workers stood at 2.3 million, a reduction since April of 58.0%.
Canadian home sales and new listings up again in June
Home sales recorded over Canadian MLS Systems in June 2020 rebounded by a further 63%, returning them to normal levels for the month some 150% above where they were in April. Transactions were once again up on a m-o-m basis across the country. Among Canadas largest markets, sales rose 83.8% in the Greater Toronto Area (GTA), 75.1% in Montreal, 60.3% in Greater Vancouver, 99.7% in the Fraser Valley, 54.9% in Calgary, 59% in Edmonton, 22.5% in Winnipeg, 34.8% in Hamilton-Burlington, 67.9% in London and St. Thomas, 55.6% in Ottawa and 43.6% in Quebec City. Actual (not seasonally adjusted) sales activity posted a 15.2% y-o-y gain in June. REALTORS across Canada are increasingly seeing business pick back up, stated Costa Poulopoulos, Chair of CREA. With sellers and buyers returning to the market, we continue to make sure clients stay safe by complying with government and health officials directives and advice, increasingly using technology to list and show properties virtually while providing secure methods to complete required forms and contracts. As always, but maybe now more than ever, REALTORS remain the best source for information and guidance when negotiating the sale or purchase of a home, continued Poulopoulos.