AGENT LICENSE ID
M08000964
BROKERAGE LICENSE ID
10460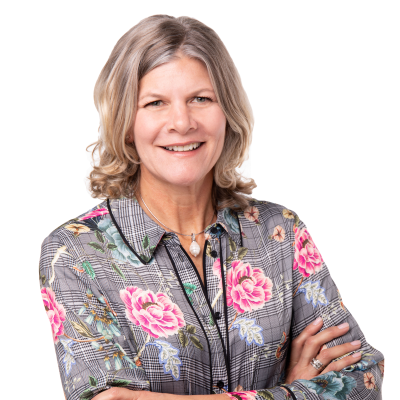 Margo Wynhofen
Mortgage Broker
Address:
7 Livingston Avenue, Grimsby, Ontario
BROWSE
PARTNERS
One Mortgage Broker. Many Mortgage Solutions.
Since 1998, I have been providing expert mortgage advice to clients looking to purchase residential real estate, or for the renewal or refinance of an existing residential property mortgage. Much of my business is from repeat clients who have either moved, or refinanced for consolidation or future investment, or who have simply renewed a mortgage. From the twenty-something, anxious first-time homebuyer to the seventy-something, anxious reverse mortgage homebuyer, I cover it all!
Is your sole focus to find a low rate? I am confident that I can secure a competitive interest rate for you, but, when shopping for a mortgage, the biggest mistake that a consumer can make is to base the decision solely on the interest rate. Yes, the rate is important, but it should not be the only point you base your decision on.
Ask yourself the following questions before you commit to what you think is the "lowest rate" mortgage:
What kind of service can I expect from my mortgage lender, and/or my mortgage broker once my mortgage has funded?

How will I be treated at renewal time? Will I be offered competitive pricing then, and if not, how difficult will it be for me to transfer this mortgage to another institution?

Do I understand the "fine print" of my mortgage contract - specifically, how the prepayment penalty is calculated?

How difficult will it be to make changes to my mortgage mid-term, such as applying to transfer the mortgage if I need to move to another home, or to make a lump-sum prepayment, or to refinance my mortgage mid-term?

Does my mortgage lender allow for me to obtain secondary financing elsewhere - for example, obtaining a home equity credit line elsewhere?

If I have obtained my mortgage from a call-centre, how can I be assured that I am getting the best-available solution for my particular financial situation, and future needs?
My interest rates may not be that different from what you can find online or elsewhere, however, I am different. And, it is this important distinction that will ensure you are happy with your new mortgage!
---
BLOG / NEWS Updates
Bank of Canada increases policy interest rate by 75 basis points, continues quantitative tightening
The Bank of Canada today increased its target for the overnight rate to 3%, with the Bank Rate at 3% and the deposit rate at 3%. The Bank is also continuing its policy of quantitative tightening. The global and Canadian economies are evolving broadly in line with the Banks July projection. The effects of COVID-19 outbreaks, ongoing supply disruptions, and the war in Ukraine continue to dampen growth and boost prices. Global inflation remains high and measures of core inflation are moving up in most countries. In response, central banks around the world continue to tighten monetary policy. Economic activity in the United States has moderated, although the US labour market remains tight. China is facing ongoing challenges from COVID shutdowns. Commodity prices have been volatile: oil, wheat and lumber prices have moderated while natural gas prices have risen.
Prices have come down from their peak in July
From the National Bank of Canada Declining transactions in the resale market and rising interest rates continue to weigh on property prices, with the Teranet-National Bank Composite House Price Index falling 0.2% from June to July after seasonal adjustments. This is the first monthly decline since the one seen at the beginning of the pandemic in June 2020. Using the unsmoothed seasonally adjusted index, which is more sensitive to market fluctuations, the decline is even more pronounced, with property prices falling 1.4% from June to July. Moreover, price decreases continue to be widespread across the country. In fact, for all 32 markets where the seasonally adjusted unsmoothed index was available in July, 58% experienced a decline during the month, the same proportion as observed in June, but much higher than those recorded since the beginning of the year. You have to go back to May 2020, at the very beginning of the pandemic when uncertainty was at its peak, to find such a large proportion of markets down. While the Bank of Canada has indicated that it will continue to raise its policy rate and that transactions in the real estate market should continue to decline, we anticipate that the composite index should decrease by 10% by the end of 2023. https://www.nbc.ca/content/dam/bnc/en/rates-and-analysis/economic-analysis/economic-news-teranet.pdf