AGENT LICENSE ID
M08000964
BROKERAGE LICENSE ID
10460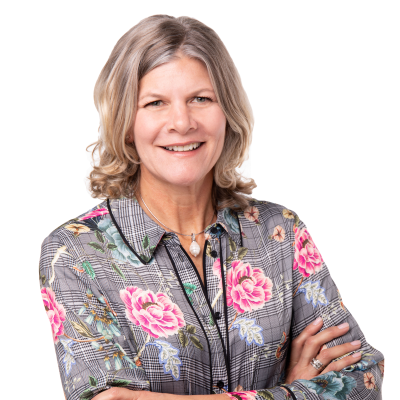 Margo Wynhofen
Mortgage Broker
Address:
7 Livingston Avenue, Grimsby, Ontario
BROWSE
PARTNERS
Call me for today's Unpublished Rate Specials!
One Mortgage Broker. Many Mortgage Solutions.
Since 1998, I have been providing expert mortgage advice to clients looking to purchase residential real estate, or for the renewal or refinance of an existing residential property mortgage.
Are you looking for the best rate? I am confident that I can secure a great interest rate for you, but, when shopping for a mortgage, the biggest mistake that a consumer can make is to base the decision solely on the interest rate. Yes, the rate is important, but it should not be the only point you base your decision on!
Ask yourself the following questions before you commit to a "great rate" mortgage:
What kind of service do I expect to receive from this mortgage lender, and from my mortgage broker, once my mortgage has funded?

How will I be treated at renewal time? Will I be offered competitive pricing then, and if not, how difficult will it be for me to transfer this mortgage to another institution?

Do I understand the "fine print" - specifically how the prepayment penalty is calculated?

How difficult will it be to make changes to my mortgage mid-term, such as applying to transfer the mortgage if I need to move to another home, or to make a lump-sum prepayment?

If my advisor is a bank employee, limited to offering me bank products, how can I be assured that I am getting the best-available solution for my particular financial situation, and future needs?
My interest rates may not be that different, however, I am different - a distinction that will ensure you are happy with the solution!
---
BLOG / NEWS Updates
Housing market continues to moderate in June
Statistics released today by the Canadian Real Estate Association (CREA) show national home sales were down between May and June 2021. Home sales recorded over Canadian MLS Systems fell by 8.4% month-over month in June 2021, marking the third straight monthly slowdown since activity hit an all-time record back in March. While sales are now down a cumulative 25% from their peak, and below every other month in the last year, June transactions still managed to set a record for that month. Month-over-month declines in sales activity were once again quite broad-based, with sales moderating in around 80% of all local markets, including almost all large markets across Canada. The actual (not seasonally adjusted) number of transactions in June 2021 was up 13.6% on a year-over-year basis and marked a new record for that month. While there is still a lot of activity in many housing markets across Canada, things have noticeably calmed down in the last few months, said Cliff Stevenson, Chair of CREA. There remains a shortage of supply in many parts of the country, but at least there isnt the same level of competition among buyers we were seeing a few months ago. As these conditions continue to evolve over the summer and fall, your best bet is to consult with your local REALTOR for information and guidance about buying or selling a home at this stage in the cycle, continued Stevenson.
Record rise of home prices in May
In May the TeranetNational Bank National Composite House Price IndexTM was up 2.8% from the previous month, the largest monthly rise since the index series began in 1999. It was led by four of the 11 constituent markets: Ottawa-Gatineau (4.9%), Halifax (4.3%), Hamilton (3.7%) and Toronto (3.4%). Rises were more moderate for Vancouver (2.3%), Winnipeg (2.2%), Montreal (2.2%), Victoria (2.1%), Calgary (1.4%), Quebec City (1.2%) and Edmonton (1.2%). It was a third consecutive month in which all 11 markets of the composite index were up from the month before. The May rise was consistent with the increase in number of home sales over the last several months as reported by the Canadian Real Estate Association. For a ninth straight month, the number of sale pairs entering into the 11 metropolitan indexes was higher than a year earlier. The unsmoothed composite index, seasonally adjusted, was up 2.1% in May, suggesting that the uptrend of the published (smoothed) index could continue. The May composite index was up 13.7% from a year earlier, for a 10th consecutive acceleration and the strongest 12-month gain since July 2017. The 12-month rise was led by five markets Halifax (29.9%), Hamilton (25.5%), Ottawa-Gatineau (22.8%), Montreal (17.6%) and Victoria (15.3%). Toronto matched the countrywide average at 13.7%. Lagging that average were Vancouver (11.9%), Winnipeg (10.4%), Quebec City (9.8%), Calgary (4.5%) and Edmonton (3.6%). Besides the Toronto and Hamilton indexes included in the countrywide composite, indexes exist for seven smaller urban areas of the Golden Horseshoe Barrie, Guelph, Brantford, Kitchener, St. Catharines, Oshawa and Peterborough. In May all seven were up from the previous month and from a year earlier. The 12-month gains ranged from 27.6% for Brantford to 31.4% for Barrie. Source: https://housepriceindex.ca/2021/06/may2021/