AGENT LICENSE ID
M08000964
BROKERAGE LICENSE ID
10460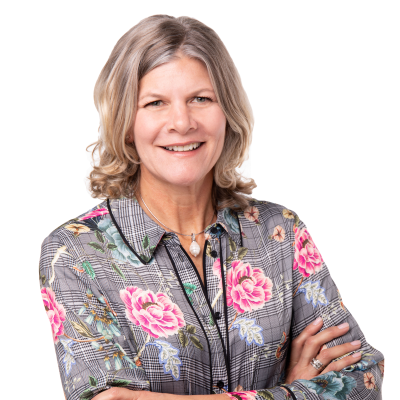 Margo Wynhofen
Mortgage Broker
Address:
7 Livingston Avenue, Grimsby, Ontario
BROWSE
PARTNERS
Call me for today's Unpublished Rate Specials!
One Mortgage Broker. Many Mortgage Solutions.
Since 1998, I have been providing expert mortgage advice to clients looking to purchase residential real estate, or for the renewal or refinance an an existing residential property mortgage.
Are you looking for the best rate? I am confident that I can secure a great interest rate for you, but, when shopping for a mortgage, the biggest mistake that a consumer can make is to base the decision solely on the interest rate. Yes, the rate is important, but it should not be the only point you base your decision on!
Ask yourself the following questions before you commit to a "great rate" mortgage:
What kind of service do I expect to receive from this mortgage lender, and from my mortgage broker, once my mortgage has funded?
How will I be treated at renewal time? Will I be offered competitive pricing then, and if not, how difficult will it be for me to transfer this mortgage to another institution?
Do I understand the "fine print" - specifically how the prepayment penalty is calculated?
How difficult will it be to make changes to my mortgage mid-term, such as applying to transfer the mortgage if I need to move to another home, or to make a lump-sum prepayment?
If my advisor is a bank employee, limited to offering me bank products, how can I be assured that I am getting the best-available solution for my particular financial situation, and future needs?
My interest rates may not be that different, however, I am different - a distinction that will ensure you are happy with the solution!
---
BLOG / NEWS Updates
LISTINGS FALL AGAIN TO END 2019, PUSHING PRICES HIGHER
Canadian Real Estate Association data show that national-level home sales fell 0.9% (sa m/m) in December 2019 after rising in the previous nine months. Limited availability looks to be increasingly weighing on sales activity. The month saw another broad-based decline in new listings18 of the 31 centres for which we have data witnessed fallsthat lifted the national sales-to-new listings ratio to 66.9%. It was the highest ratio since 2004 and a third straight month of supply- demand conditions tilted in favour of sellers (after data revisions). Fourteen cities reported sellers market conditions; the rest were balanced. The aggregate MLS Home Price Index (HPI) rose 3.4% (nsa y/y), its best gain since March 2018. Montreal remained Canadas tightest local market, with rising sales and falling listings leading to yet another record-high sales-to-new listings ratio and the citys steepest y/y MLS HPI gains since 2005. Ottawas ratio also reached a new high as new listings plunged by more than 20% (sa m/m), driving a record 12.5% (nsa y/y) MLS HPI increase. Toronto also crept into sellers market territory for the first time since March 2017as in Montreal, home purchases rose and new listings felland its 7.3% (nsa y/y) HPI rise was the sharpest since 2017. Click here for more. Source: Scotiabank Economics
Story in 2018 and early 2019 was weak sales; story in 2020 will be lack of supply
The Canadian Real Estate Association (CREA) has updated its forecast for home sales activity via the Multiple Listing Service (MLS) Systems of Canadian real estate boards and associations this year and for 2020. Evidence suggests housing activity will continue to improve into 2020, with prices either continuing to rise or accelerating in many parts of Canada. Indeed, many housing market indicators continue to support this outlook. Economic fundamentals underpinning housing activity remain strong outside of the Prairies together with Newfoundland and Labrador. The national resale housing market outlook continues to be supported by population and employment growth while consumer confidence is benefiting from low unemployment rates outside oil-producing provinces. Additionally, the Bank of Canada is widely expected to not raise interest rates in 2020. Mortgage interest rates have declined, including the Bank of Canadas benchmark five-year rate used by Canadas largest banks to qualify applicants under the B-20 mortgage stress-test. Though the decline in the benchmark rate has been modest, it is helping to improve homebuyer access to home purchase financing.