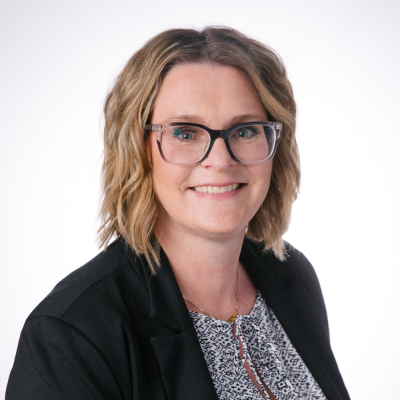 Shelley Stewart
Accredited Mortgage Professional
Address:
Unit 100-99 Scurfield Blvd., Winnipeg, Manitoba
BROWSE
PARTNERS
It PAYS to shop around.

Many Canadian homeowners pay too much for their homes because they are not getting the best mortgage financing available in the market.

The mortgage process can be intimidating for homeowners, and some financial institutions don't make the process any easier.

But I'm here to help!

I'm a VERICO Mortgage Advisor and I'm an independent, unbiased, expert, here to help you move into a home you love.

I have access to mortgage products from over forty lenders at my fingertips and I work with you to determine the best product that will fit your immediate financial needs and future goals.

VERICO mortgage specialists are Canada's Trusted Experts who will be with you through the life of your mortgage.

I save you money by sourcing the best products at the best rates – not only on your first mortgage but through every subsequent renewal. So whether you're buying a home, renewing your mortgage, refinancing, renovating, investing, or consolidating your debts — I'm the VERICO Mortgage Advisor who can help you get the right financing, from the right lender, at the right rate.
Some kind words from my clients. You can read more testimonials by clicking on the black speech bubble at the bottom of the buttons in the column to the left.
Darcie B: I had an excellent experience with Shelley. She was knowledgable, informative, efficient, and easy to contact. I am happy with my mortgage and would recommend Shelley to family and friends.
Dave M: I was completely satisfied with Shelley's expertise, knowledge, and know that our best interests were of primary importance to her. I would recommend her to family and friends. I appreciated how she researched our requirements, provided us options, and explained those options to us in a very understandable way.


Judith V: We are happily settling into our new home and we really can't thank Shelley enough for helping us navigate such a crazy, hectic time. Shelley is well knowledgeable of the available products and processes and if she isn't sure, she always spends the time to do the research. We appreciate that she gives us all the options available to us and is very honest, even if it means that we won't be able to use her services at that time. We have never felt like she was trying to sell us something for the sake of selling us something. Her friendly, approachable personality makes us feel like one of the family. Shelley has taken care of our family for a number of years and we will continue to be her clients for the duration of her career. We are very fortunate to have Shelley working for us.


Margaret M: I was completely satisfied with Shelley's service. She kept me well informed throughout the whole process and handled everything; I just showed up and signed paperwork. Shelley was very professional, knowledgeable and had my best interests in mind. I would not hesitate to recommend Shelley and her services to one and all!


Suzanne M: I was completely satisfied with every aspect of Shelley's services and appreciate how she met all my needs!


Michael P: Overall, we were completely satisfied with Shelley's services and would not hesitate to recommend her. She was able to get financing in place when others could not.
K Friesen: Shelley clearly understood and met our needs. We have no hesitation in recommending Shelley. She assured us that we were set up in a strong financial standing to go through the process of building, and ultimately has our dream house build in progress! Shelley was amazing and handled everything extremely fast!
Zaneta O: Shelley was able to get me the house I really wanted and exceeded my expectation in all that she did for me. I highly recommend her!
---
BLOG / NEWS Updates
A New Year-Time for a Mortgage Check Up?
The new year is a time for making personal resolutions, writing business plans, evaluating your involvement in memberships and affiliations, and getting back on track with health and fitness. It is also a great time to book a mortgage checkup, and make sure your mortgage is working for you the way it should be. How do you know if a mortgage checkup will benefit you? Heres a few questions to ask yourself. If the answer is yes to one or more, then its time to book an appointment with your mortgage professional: Is my mortgage renewing this year? In our constantly changing mortgage environment, earlier contact regular communication is always better. Keep your mortgage professional up to date on your current situation and plans moving forward so she/he can work ahead and ensure you are in the best situation for your next mortgage term. Am I considering buying a new home, cottage or investment property this year? Fully underwritten mortgage pre-approvals with interest rate holds are more important than ever when considering a new purchase this year, even for well qualified applicants. What is the best source of funds to complete my home renovations/upgrades? Cash savings, secured or unsecured lines of credit, mortgage refinance, personal loan-your mortgage professional can advise your best, lowest cost options. How can I be mortgage free faster? An annual mortgage review can track your progress and encourage you to make small changes that can save thousands of dollars. Your mortgage professional can play an integral part in your plan to pay off your mortgage. How can I eliminate or reduce higher interest debt? A review of your assets, debt, costs and cash flow can allow your mortgage professional to help with a plan to pay down debt and reduce costs with manageable monthly cash flow. Life changes have occurred-is my current mortgage still the best fit? Your current mortgage may no longer be the best fit if youve experienced a major life change. Even if your mortgage is still mid-term and not up for renewal, youll benefit from a visit with your mortgage professional to update your details, discuss options and formulate a plan moving forward. Is there a better, lower cost mortgage option in the market that I qualify for? Your mortgage professional can compare the costs of your current mortgage with what is available today (even mid mortgage term) and advise if its in your best interest to make changes. She/he can also provide peace of mind when you are currently in the best, lowest cost product in the market. Should I consider locking in my variable rate mortgage? If you are in a variable rate mortgage product, its important to keep in touch with your mortgage professional on a regular basis and have a plan moving forward in the event of rising mortgage rates. How do I reduce/improve monthly cash flow? A review of your assets and debts can allow your mortgage professional to help with a plan to ensure your monthly cash flow is manageable. In 2018, you have the benefit of choice. Even if youve had a long-term relationship with a financial institution, seek others, get more opinions and be open to other options. Get good advice from someone you like and trust. Look ahead and start early. For a free, no obligation mortgage checkup, please contact me by phone @ 204-479-6064 or email @ shelleys@onelinkmortgage.com.
Teranet–National Bank National Composite House Price Index
In October the Teranet-National Bank National Composite House Price IndexTM began the fourth quarter with a dip of 0.1% from the month before. The final quarter of the year is typically slow for the index, and the monthly decline was in line with the average of the last 10 Octobers, in five of which the index retreated. In short, it is too soon to herald a downward trend on the national home resale market. Indeed, if seasonal pressure were removed (seasonal adjustment), October would have been the third consecutive month of an underlying uptrend. Pulling the composite down on the month were retreats in the indexes for Edmonton (-1.0%), Winnipeg (-0.4%), Toronto (-0.2%), Hamilton (-0.2%), Calgary (-0.1%) and Montreal (-0.1%). Pulling it up were Quebec City (0.1%), Vancouver (0.2%), Ottawa-Gatineau (0.2%), Victoria (0.7%) and Halifax (1.3%). For Vancouver it was a first monthly rise in 15 months, consistent with a strong revival of home sales since August. For Ottawa-Gatineau, October was the seventh consecutive monthly rise, for a cumulative surge of 9.8%. Victoria has also had a good run, with gains in six of the last seven months. For Halifax it was the 10th advance in 12 months. For Toronto, on the other hand, October ended a run of six monthly rises. Same story for the five-month runs of Montreal and Winnipeg. According to the most recent data, however, the resale market remains balanced in Toronto and favourable to sellers in Montreal.
Unemployment rate unchanged in October
Following two consecutive months of growth, employment held steady in October. The unemployment rate was unchanged at 5.5%. On a year-over-year basis, employment grew by 443,000 or 2.4%, driven by gains in full-time work. Over the same period, total hours worked were up 1.3%. In October, employment increased in British Columbia and Newfoundland and Labrador, and was little changed in the other provinces. Employment was down for men in the core working ages of 25 to 54, and grew for the population aged 55 and over. Employment declined in manufacturing and construction. At the same time, employment was up in public administration and in finance, insurance, real estate, rental and leasing. The number of self-employed workers decreased, while the number of employees in the public sector increased for the second consecutive month.