AGENT LICENSE ID
109754 MSB
BROKERAGE LICENSE ID
X028992 MMB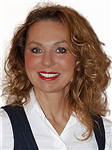 Susan Zanders & Alicia Richardson
Senior Mortgage Broker - Broker Owner, Mortgage Broker Maple Ridge, BC to Whitehorse, Yukon
Address:
13692 Mckercher Drive, Maple Ridge, British Columbia
BROWSE
PARTNERS
It PAYS to shop around.

Many Canadian homeowners pay too much for their homes because they are not getting the best mortgage financing available in the market.

The mortgage process can be intimidating for homeowners, and some financial institutions don't make the process any easier.

But we are here to help!

We are a VERICO Mortgage Broker and are an independent, unbiased, expert, here to help you move into a home you love.

Every day we help our customers all throughout BC and the Yukon Territory get the right mortgage products that help achieve their financial goals. ZANDERS & Associates Mortgage Brokers Inc. – We are your #1 mortgage source for all types of mortgages all throughout BC and Yukon, your mortgage broker for all areas in BC from Port Moody to the Yukon from Whitehorse, Dawson City, Watson Lake, Carcross, to Faro and everywhere in between we've got you covered! We are your ceritifed CHIP Reverse Mortgage Specialists. Phone us anytime, toll-free from anywhere in BC and Yukon 1.877.638.3688.
---
BLOG / NEWS Updates
Among Canadians who are not yet back in their regular workplace, close to 4 in 10 do not feel safe returning
Months after COVID-19 began to spread in Canada, a large number of Canadian workers continue to work from home or are simply absent from their physical workplace. The survey asked these people whether they felt safe returning to work. At the time of survey collection in June, close to 4 in 10 Canadian workers who were not in their regular workplace (38%) reported that they did not feel safe returning to work. The most commonly-reported reasons for not feeling safe were fear of contracting the virus and fear of infecting family members. About 30% said that they felt safe returning to their physical workplace, and another 32% said that they did not know or chose not to answer the question.
National Bank of Canada Weekly Economic Watch
Housing starts rose from 166.5K in April to 193.5K in May (seasonally adjusted and annualized). Urban starts improved 22K to 181.1K on increases in both the multi-unit (+14.9K to 135.9K) and the single-detached (+7.1K to 45.3K) segments. At the provincial level, urban starts shot up in Quebec from 0K in April to 56.3K as social distancing measures were eased but plunged 37.1K to 56.5K in Ontario. June results should provide a clearer snapshot of the post-lockdown residential construction industry in Canada. Projects delayed on account of the Covid-19 pandemic might sustain starts at a relatively high level for a short while but the longer-term horizon looks less promising in light of much higher joblessness and reduced immigration. Moreover, tougher CMHC standards for mortgage insurance will likely exclude some potential buyers by shrinking their purchasing power. We estimate that the new rules governing maximum gross debt service will reduce by about 11% the amount that the median Canadian household will be allowed to borrow. Source: NBA Economics and Strategy