AGENT LICENSE ID
M13000202
BROKERAGE LICENSE ID
#10280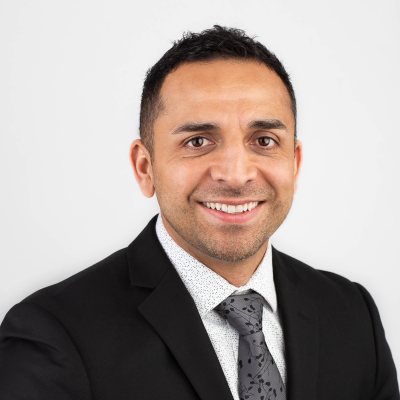 Hernan Parada
Co-Owner/Principal Broker
Address:
775 Blackburn Mews West, Kingston, Ontario, K7P 2N5
Marc S.
Hernan was a true professional. He explained things in great detail, and was very thorough. He would follow up with me regularly and would keep me in the loop every step of the way. He went above and beyond his duties. I would highly recommend Hernan to anyone looking for mortgage advice.
Andy and Pam G.
Through every step of our house buying experience, we could rely on Hernan for sound, calm, practical advice. Always at the end of the phone for questions and on top of changes that were happening. A very friendly experience. We will for sure recommend your services to others.
Jan and Nelson A.
As first-time home buyers, we anticipated the mortgage process to be challenging. We felt grateful to have the expertise and advice of Hernan Parada as we moved forward in such an important milestone in our lives. We would definitely recommend his services to anyone buying a home.
Josh and Jen P.
As first time home buyers we are extremely thankful to have worked with Hernan Parada in purchasing our dream home. He not only broke down the information, making getting a mortgage understandable, but was approachable every step of the way when we had questions or concerns. We would recommend to anyone looking to get a mortgage to work with Hernan Parada, The Mortgage Professional.
Kassie K.
As first time buyers, we were nervous about going through the home buying process. Hernan provided ongoing advice and support and kept in touch with us throughout the entire process. He was happy to answer any and all questions. He also worked hard and was able to secure us a very competitive rate. His professionalism and customer service were second to none. He was a pleasure to work with and genuinely cares about his clients. We are happy to recommend Hernan to anyone looking for referrals.
Martin M.
Hernan made my experience as a first time homebuyer extremely easy. He was very professional, honest and straight forward providing me with clear direction to ensure I got the house of my dreams without over extending myself. He has extended himself to answer any questions I had or will have in the future. Hernan made the overall home buying process smooth and would definitely recommend him to anyone looking to purchase a home.
Jason R.
I'd like to extend my thanks for your expertise in helping me acquire a mortgage for my first home. You were able to customize the plan to my specific situation and went well beyond your responsibilities. Your efficient nature made this milestone completely stress free and I wouldn't hesitate to recommend you to anyone. You picked a great business name to work under because you truly are a Mortgage Professional!
Jose and Limy T.
We are starting this new year with the sweet memory of the last year. The sweet dream of owning a home came true with your help! Thank you for all the support and help you provided, and you made us not feel nervous,The big decision of a first time home buyer i will definitely will recommend your services to my friends
AJ C.
This is the second mortgage Hernan has helped me with and I know it won't be the last. As a member of the Canadian Forces, moving every few years is part of my job, and I am so happy that Hernan is certified for service across Canada so that he can help me no matter where I relocate.
Brad and Blanka L.
Hernan helped us with our first mortgage. Very professional and always available to answer our questions Hernan has provided us with top notch service. We highly recommend Hernan to anyone shopping for a mortgage!
Penny P
I would just like to start off by saying my experience purchasing my first home would not have been the same without the great advice and help Hernan gave me. Right from our initial pre-approval to the day I picked up the keys to my new home. I have been a loyal customer to the RBC bank for years, thinking they would be able to help me with purchasing my new home I went to them for advice. With not much help, time or advice they turned me down saying there was no possible way I could purchase a home at this time. Once I spoke to Hernan he assured me that with my investments and down payment there would be something he could do to help me start my journey and within a day he was able to give me my pre-approval amount and advice of what I needed to do next to find my dream home. Every question I had regarding purchasing a home Hernan went well beyond my expectations of what a mortgage specialist would do to ensure me that I was on the right path or got me the answer I needed to make me feel better. As a young single first time home buyer I felt many mixed emotions while going through the process of purchasing a home and Hernan always knew how to calm my fear and make me see that this was a wonderful investment and that I could do it. Now one month in to owning my home I could not thank him and my real estate agent enough for all their help. I am moved into my home and loving every minute of being a new home buyer. I have already recommended my brother to contact Hernan as he is talking about buying his first home as well. I plan on recommending Hernan to all my family and friends that are going to be purchasing homes over the next few years. It was an absolute pleasure working with him and I would want my family and friends to have the same experience while going through the process because at times it can be overwhelming. Having someone in your corner as knowledgeable and calming as Hernan is a major plus