AGENT LICENSE ID
M09002870
BROKERAGE LICENSE ID
11031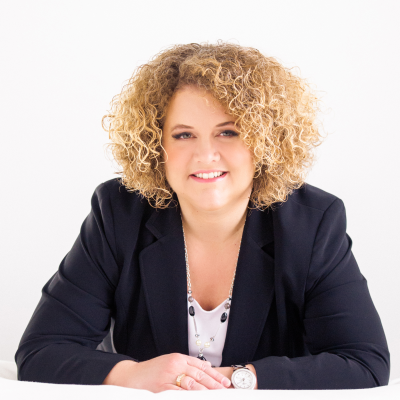 Kelly Prsa
Mortgage Broker
Address:
13340 Lanoue St., Tecumseh, Ontario
Michelle & Tim
The service we received from Kelly Prsa was above and beyond anything we could have hoped for. She made this a easy process from the start. Our questions were always answered and we never waited long. It was more like dealing with a friend. The comfort level we felt would make us return to her for all of our financial needs! If I had to describe our experience in one word it would be amazing.
Christina S
Kelly was a pleasure to work with!! Very professional and knowledgeable.
Kim R
I had an excellent experience working with Kelly Prsa. Keeping my best interests in mind, she explained options, advantages and disadvantages in detail so it was easy to make decisions every step of the way. She is very knowledgeable, has great attention to detail and was very quick to communicate when I had questions or needed assistance. I would absolutely recommend her services for anyone looking and plan to use her services again for any future needs. 5 Stars (5/5)
Donna R
Best experience ever. Always there for you. Got me a fantastic rate and so friendly too.
Jodi R
Kelly is AWESOME! She worked hard to help me get the best deal!
EG
Your help over the years has been insurmountable! I cannot thank you enough.
D.M.
Thank you again Kelly! Because of what you've done for us, our lives have irrevocably changed! So grateful for you excellent service and professionalism!
Ovidui
Fast answer, market advice and courtesy.
Shan W
Very patient, very professional. She considers all of the factors which could help find best rate!
Victoria T
Kelly was very professional and helpful throughout our journey of getting a mortgage and purchasing our first house.
Mj
Kelly provided us with great professional service. We had a short window to receive a great rate and she was able to make it within that time. Even while away, she took care of us with the help of Jana. Definitely recommend Kelly.
Sean P
Kelly has been an absolute pleasure dealing with. Whether it is my own situation or needing to refer a client for information Kelly has always been there to help us out!
Mike L
Great communication and follow up through the whole process. Would highly recommend.
R & K
Thank you Kelly! We are both excited to take on the next chapter in our lives and you have made the journey less stressful with all that you have done for us. We want to thank you for all your hard work and it was greatly appreciated!
D.B..
Thank you so much for you assistance, expertise, guidance and support during this time in my life :).
Mike M
Kelly was fantastic, She helped us out BIG time! She took the time four our questions. Kelly is your Lady for mortgages.
CA
... I appreciate the time you spent with me. You did a wonderful job of explaining the process. Your customer service is excellent, and I would highly recommend you to anyone...
Kevin G
very friendly and helpful.
Brandon S
Kelly was very professional and patient in helping us purchase our first home. Thank you again Kelly, we love our home.
Jeanette
Kelly prsa was so very helpful during our experience buying our first home. She made the experience very pleasant and comfortable!
Dan C
I would highly recommend Kelly for any mortgage or refinancing needs
Andrew
We have been using Kelly for 8 years and she has always helped us out in our best interest. She always answers phone and replies to emails instantly. We recommend Kelly Prsa to everyone! Thanks again Kelly!!!
Tammy S
She makes sure you are an informed client all throughout and looks out for your best interests always. I never felt rushed with her.
Dominic C
Excellent Agent to work with, very prompt and knowledgeable, highly recommended
Michelle
It was a pleasure working with you. We will be in touch again when we need another mortgage. Thanks so much for your help with this process.
J & M
Kelly is very professional caring person who gets the job done. and she gives people the best rate possible. I would always recommend her.
Marco
Kelly Prsa was great! explained everything showed us options and saved my family alot of money.
Andrew
We have been using Kelly for 8 years and she has always helped us out in our best interest. She always answers phone and replies to emails instantly. We recommend Kelly Prsa to everyone! Thanks again Kelly!!!"
Paul
You were great to work with...Im very happy with your work..thank you I will bring my next mortgage to you...and it may be sooner than you think
Kim
Couldn't have asked for better service! Kelly is friendly, knowledgeable, and made what I thought would be a stressful experience, easy and worry free. Thank you so much for your help!
Rose
Kelly was amazing! she was on top of everything and become a trustworthy friend. we would highly recommend her, she helped us above and beyond and if we ever need the services she offers again we would go back to her instantly! She really is THAT good at what she does!
D & J
Hi Kelly.... we would like to thank you for all that you did for us. You are amazing at what you do!
Brad Mitchell, Manor Windsor Realty Ltd.
Thanks so much for all of your help! It was a real pleasure working with a true professional like you. You've taken the stress out of the lending process, and that's greatly appreciated in my line of work. I would be happy to refer you to any future clients! Thanks again
A Logan
Kelly was a pleasure to deal with. Got us a great rate and helped us with a crazy quick close right around the holidays.
KIm S
I had an excellent experience working with Kelly Prsa.
M & A
We are so happy that we were recommended to you and are very grateful for all your help in this process and your continued help for future assistance. Thank you for offering your professional help for our mortgage plan. We will definitely reach out to you when we need clarification or advice.
I.B.
Thank you so much for making this alot easier then I expected . You're amazing at your job and what you do So happy that we connected.
Jenna & Ryan
Highly recommended!! My experience with Kelly Prsa was fantastic!! She helped us buy both of our homes, took all the stress away and found us the best deals possible. She seems to work around the clock cause she is always available when you need her to answer any questions or explain something you dont understand. She goes above and beyond to help you and is amazing at her job i have recommended her to friends and will continue to do so.
Dan & Amy G.
"I have worked with Kelly on a couple real estate property deals, was very impressed with her extensive knowledge and passion for real estate lending and investments, and have had great results. I will continue to work with Kelly on various real estate deals and would strongly recommend anyone interested in real estate, whether for investment purposes or simply to obtain a mortgage, to contact Kelly. "
EG
You've been a great help to me! :) And you will of course be the first person I call if I need help and I am always ready with your name and info if I hear someone needs a mortgage!
Mike
Thank you Kelly for all of your hard work and keeping us on track to get this done in time. We are incredibly pleased with the service we have got from you and I have been recommending you to anyone who will listen. ?? thanks again. Talk soon. Mike
Moe
Thank you so much Kelly for all the work you did, particularly during the Christmas season. We would be proud to refer our friends and family to you and we wish you every success in the future.