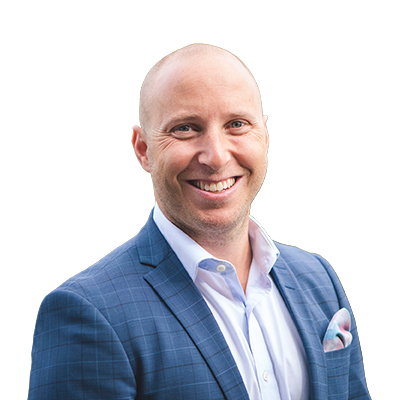 Zach Silverman
Strategic Mortgage Planner
Address:
1-6337 198 Street, Langley, British Columbia
BROWSE
PARTNERS
I hope you're having a fantastic day so far and thank you for the opportunity in advance to work With You and discuss all of your Mortgage Requirements & Needs!
Silverman Mortgage Group:
You've decided to take the first steps towards Home Ownership.
When purchasing a home and need a mortgage; you can go to a local bank and accept one of their products only available to that institution. Or you can sit down with myself, and or any other Mortgage Broker that has access to a wide range of lenders that will be competing for your business! With a number of products for you to choose from and the best interest rates possible. It is a benefit to use a Mortgage Broker.
With access to over 30 lenders including Canada's largest banks, Credit unions, Trust Companies and private lenders. I will personally guarantee you that I will work as hard for you as I did getting to where I am today!
My Promise:
I will provide you with unbiased advice and take the time to go through all your financing options. I'm here to work with you and for you, NOT THE BANKS!
I love what I do, I've been involved within the Real Estate and Mortgage Brokering industry since an early age. Working from the ground up, I know that reaching one's goals is something that we all want to work towards and strive to achieve. I'm thankful that your giving me your trust and I look forwrad to not only earning it but Keeping it!
If we have the opportunity to sit down together and discuss your mortgage requirements and needs... I will provide you with a more indepth profile about myself and also take the time to get to know you. I promise you that I will do my very best that I can to ensure the transaction is as seamless as possible. Even if there are bumps in the road and some struggles along the way... I plan on going through those with you.
In Closing:
In most cases, we are paid directly by the Lender so there is no cost to you, and because I don't get paid until the mortgage is fully completed, I'm going to be highly motivated to move your mortgage application quickly through all the required channels.
The difference of even a .25% on a mortgage can result in thousands of dollars worth of savings over the life of your mortgage and allowing you to be mortgage free years sooner.
I look forward to meeting with you and discussing the next steps.
Thank you again for allowing me to be a part of this journey with you!
---
BLOG / NEWS Updates
Almost one-quarter of Canadian seniors are caregivers
While older Canadians may be more likely than their younger counterparts to require help and care in their daily lives, almost one-quarter of Canadian seniors aged 65 years and older are caregivers themselves. And while the roles and responsibilities of these senior caregivers may have changed in the context of the COVID-19 pandemic, the challenges they face could be heightened. Although the pandemic has affected the lives of all Canadians, seniors have been identified as a population particularly vulnerable to COVID-19. Not only are seniors more at risk of severe illness, they are also more affected by isolation measures. As a result, many senior caregivers who help people living outside of their household may not have been able to provide the same level of care that they usually do. Senior caregivers providing help to their spouse may also have seen their burden of care increase, given the possible lack of other support during the pandemic. For example, older caregivers who are usually supported by their adult children to provide help and care for their spouses, may have had to perform additional activities and provide more hours of care than usual. While the data in the current study were collected prior to the COVID-19 pandemic, the results highlight the many challenges senior caregivers already faced. A new study, The experiences and needs of older caregivers in Canada, uses data from the 2018 General Social Survey on Caregiving and Care Receiving to provide a profile of senior caregivers in Canada. Senior caregivers are those who have provided help or care to a spouse, another family member, or a friend with a long-term health condition, a physical or mental disability, or problems related to aging. Senior caregivers are likely to continue to play an important role in the years to come. As the needs for care and help increase with an aging population, smaller families and geographic mobility among Canadians may reduce the supply of potential younger family caregivers. Within this context, many older Canadians may be relied upon to become care providers, even though they may develop health issues of their own, including age-related physical and cognitive declines, chronic illness and some level of disability.
Week in review
Real GDP continued to recover in August, gaining 1.2% m/m, a result above the +0.9% print expected by consensus. This marks the fourth monthly gain in a row for this indicator, however total output is still down 4.6% from its pre-pandemic (February) level. Production rose in 15 of the 20 industrial sectors covered in August, with two others remaining flat in the month. Goods sector output climbed 0.5% on decent rises for construction (+1.5%) and manufacturing (+1.2%). Industrial production edged up 0.1%. Services-producing industries, meanwhile, experienced a 1.5% surge in production, with the steepest progressions occurring in arts/entertainment (+13.7%), accommodation/food services (+7.3%) and educational services (+3.4%). Year on year, total economic output was down 3.8%. Canadian GDP registered yet another advance in August but the economic recovery remains highly uneven. Some sectors have now fully recovered from the COVID-19 shock and currently stand above their pre-pandemic peaks. That is the case for agriculture/forestry/fishing/hunting (+2.5% compared with February), finance/insurance (+2.1%), real estate (+1.5%), wholesale (+1.3%), retail (+1.2%) and utilities (+0.8%). That said, certain industries continue to suffer. For instance, production in the mining/quarrying/oil and gas extraction segment remains 17.2% below its February level thanks in large part to depressed energy prices. The sectors most affected by social distancing measures are also struggling to recover. Output in the arts/entertainment segment is roughly half what it was before COVID. Production in accommodation/food services, meanwhile, remains 28.2% short of pre-pandemic levels. Transportation and warehousing is also tracking 20.5% below February. While the economic rebound is likely to have extended into September Statistics Canada advance estimate suggests production expanded another 0.7% in the month the steep gap between the best and worst performing industries is likely to endure in a context in which people continue to avoid social contacts. Looking further ahead, the real question remains whether the recovery can be sustained, especially now that COVID-19 cases are surging back up, forcing some provincial governments to reintroduce social distancing measures.