AGENT LICENSE ID
11031
BROKERAGE LICENSE ID
11031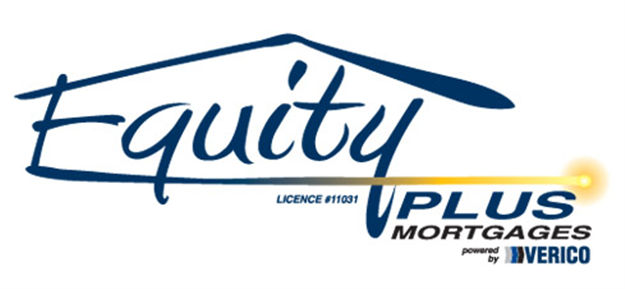 Verico Equity Plus Mortgages Inc.
Mortgage Brokerage
Address:
110-3005 Marentette Ave., Windsor, Ontario
Welcome!
Thanks for visiting our website. At Verico Equity Plus Mortgages, our philosophy is simple; to be the best we can be in servicing your needs. We believe that our customers come first; it is not just a cliché but a commitment we make to all our past and future customers.

To be successful in business, it takes a winning combination of services, competitive pricing and dedication by all employees to excel at customer service excellence. Our continued growth is testament to our pledge to provide you with products of the highest quality and unmatched customer service; we have built our reputation on this belief.

We encourage you to look around our site and see what we have to offer. If you don't see what you are looking for, call us at 519-258-6888 and we will be happy to discuss your needs.
IF YOU ARE USING A MOBILE DEVICE, PLEASE FEEL FREE TO GO TO OUR MOBILE FRIENDLY WEBSITE! JUST CLICK ON THIS LINK - MOBILE LINK
WANT TO KNOW THE VALUE OF A MORTGAGE BROKER? WATCH THIS VIDEO BELOW
---
BLOG / NEWS Updates
Welcome to the Equity Plus Blog!
Canadian Federal Fall Economic Statement 2020
Canadas Federal Finance Minister provided a first multi-year peek at the impact of the pandemic on the Canadian economy and its finances in her Fall Economic Statement 2020. The deficit is set to soar to $381 bn (17.5% of GDP) in FY21an increase of about $40 bn since July estimates. At the same time, the government acknowledges it could be as high as $400 bn under alternative scenarios of extended and/or escalating COVID-19 cases. The blow to government revenues contributes to a quarter of the shortfall, while COVID-19 spending will add another $275 bn of deficit financing this year. The bulk of increases in pandemic spending had already been announcedbut not costedprior to the update, whereas new announcements reflect about $25 bn. This includes a $17 bn top-up to the wage subsidy program to bring its coverage back up to 75% for the remainder of the fiscal year. Debt as a share of the economy is expected to swell to 50% this year, peaking close to 53% in 2021 and declining thereafter. But this is only a baseline that does not incorporate a new stimulus package of up to $100 bn promised over the next three years that would see debt soar to around 58% of GDP by 2024 under various scenarios. The new stimulus package will be designed in the coming months with an intent to jumpstart the recovery. Its withdrawal would not be time-based, rather contingent on closing the output gap, loosely defined in terms of employment metrics. These so-called guardrails will guide fiscal policy until the economy has recovered and the government will then return to a prudent and responsible fiscal path. Markets are likely to temporarily adjust to the implied bump in expected federal borrowing requirements (although an abundance of scenarios leaves this open to a wide range of interpretations), but this will be digested in an environment where global drivers are largely shaping bond market dynamics.
Almost one-quarter of Canadian seniors are caregivers
While older Canadians may be more likely than their younger counterparts to require help and care in their daily lives, almost one-quarter of Canadian seniors aged 65 years and older are caregivers themselves. And while the roles and responsibilities of these senior caregivers may have changed in the context of the COVID-19 pandemic, the challenges they face could be heightened. Although the pandemic has affected the lives of all Canadians, seniors have been identified as a population particularly vulnerable to COVID-19. Not only are seniors more at risk of severe illness, they are also more affected by isolation measures. As a result, many senior caregivers who help people living outside of their household may not have been able to provide the same level of care that they usually do. Senior caregivers providing help to their spouse may also have seen their burden of care increase, given the possible lack of other support during the pandemic. For example, older caregivers who are usually supported by their adult children to provide help and care for their spouses, may have had to perform additional activities and provide more hours of care than usual. While the data in the current study were collected prior to the COVID-19 pandemic, the results highlight the many challenges senior caregivers already faced. A new study, The experiences and needs of older caregivers in Canada, uses data from the 2018 General Social Survey on Caregiving and Care Receiving to provide a profile of senior caregivers in Canada. Senior caregivers are those who have provided help or care to a spouse, another family member, or a friend with a long-term health condition, a physical or mental disability, or problems related to aging. Senior caregivers are likely to continue to play an important role in the years to come. As the needs for care and help increase with an aging population, smaller families and geographic mobility among Canadians may reduce the supply of potential younger family caregivers. Within this context, many older Canadians may be relied upon to become care providers, even though they may develop health issues of their own, including age-related physical and cognitive declines, chronic illness and some level of disability.